Questions for dedicated parents like you….
Do you plan to send your child to Government Primary School (SJKC, SJKT or SK) ?
Do you know that a lot of SJKC and SJKT students dislike Malay as they found Malay is difficult to learn?
Do you know a lot of SJKC or SJKT students not understand what are their Malay teachers teaching about in class?
Do you know Primary School Malay syllabus nowadays are much more difficult than our time?
Do your children possess good Malay Language foundation in kindergarten already?
If you still wonder on Necessity to build Good Foundation at Pre-school age?
Try to have a look on latest SJKC Primary 1 KSSR MALAY TEXT BOOK…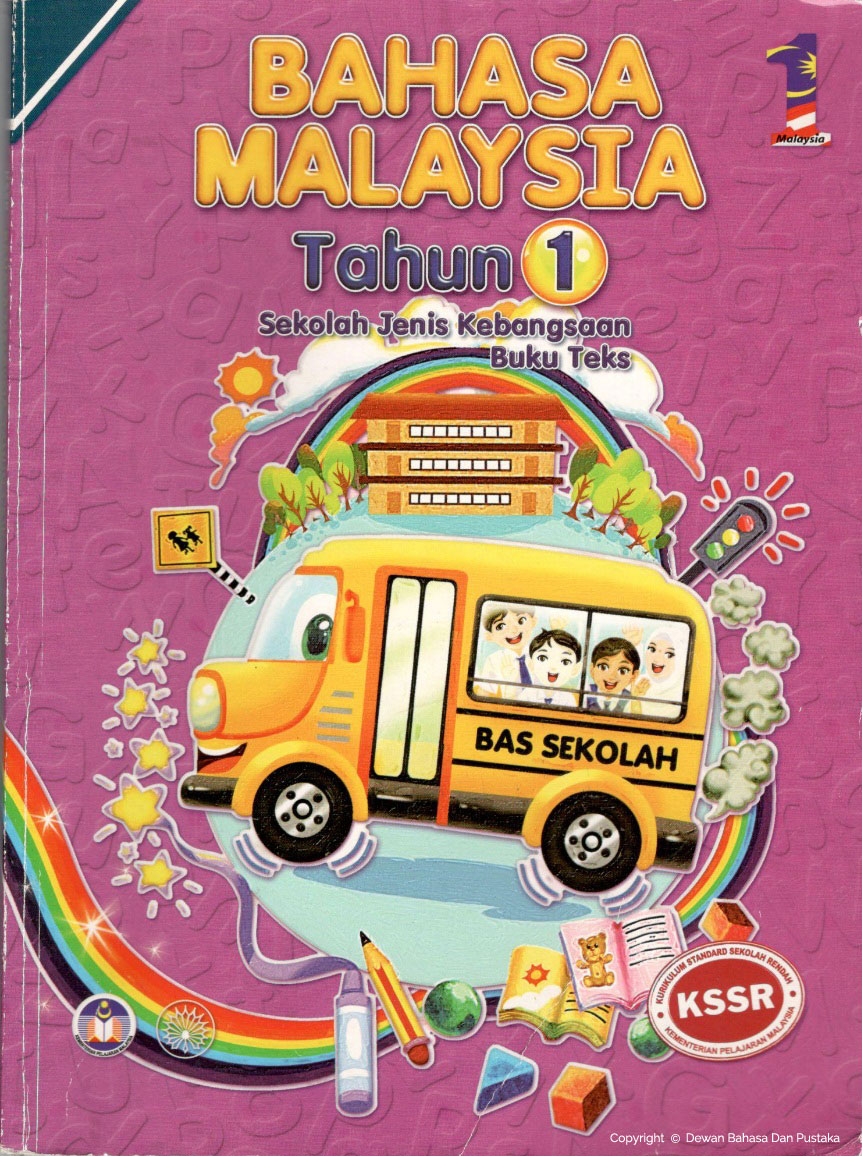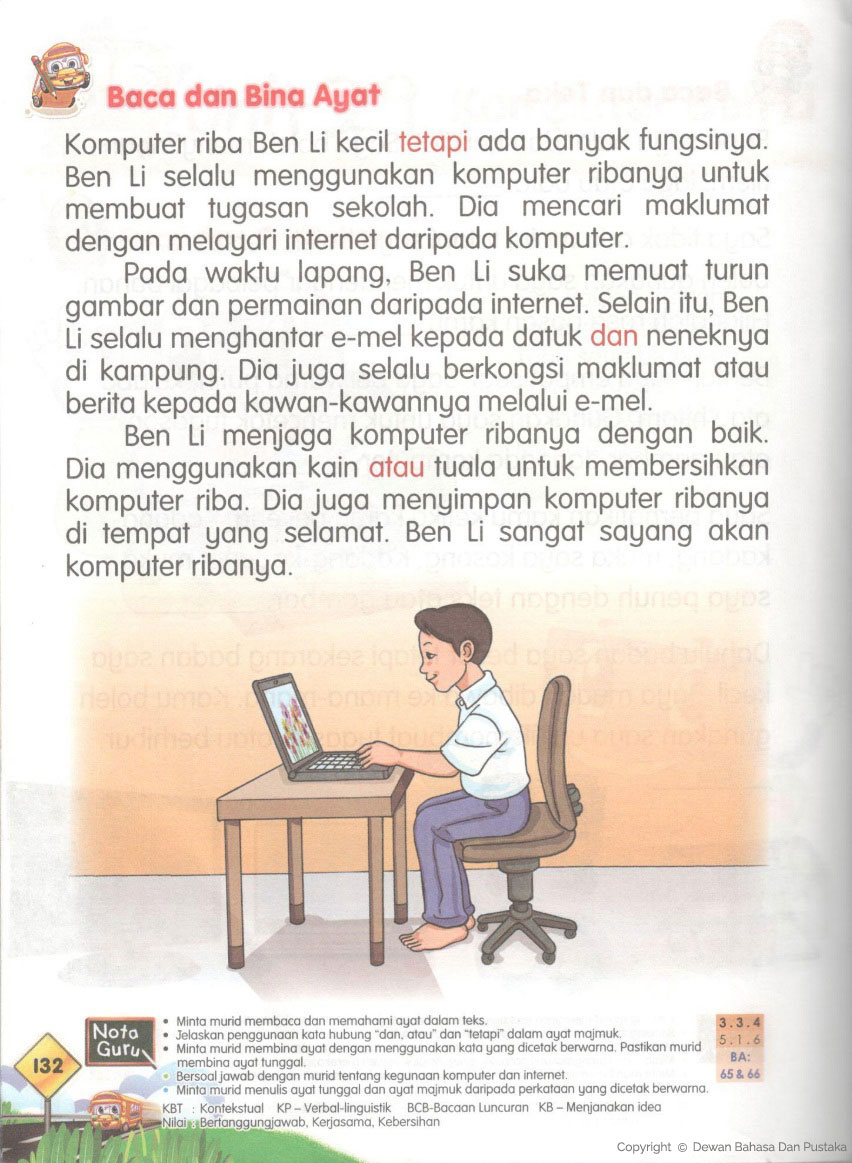 Do You Aware that 77% of Standard 1 students cannot read and understand Malay Sentences ?
ARE YOUR CHILDREN ONE OF IT ?
Start Early For Your Child So That They Can Master Malay Easier & Relaxable !
As per Malaya University Survey http://studentsrepo.um.edu.my/4014/2/Full_chapters.pdf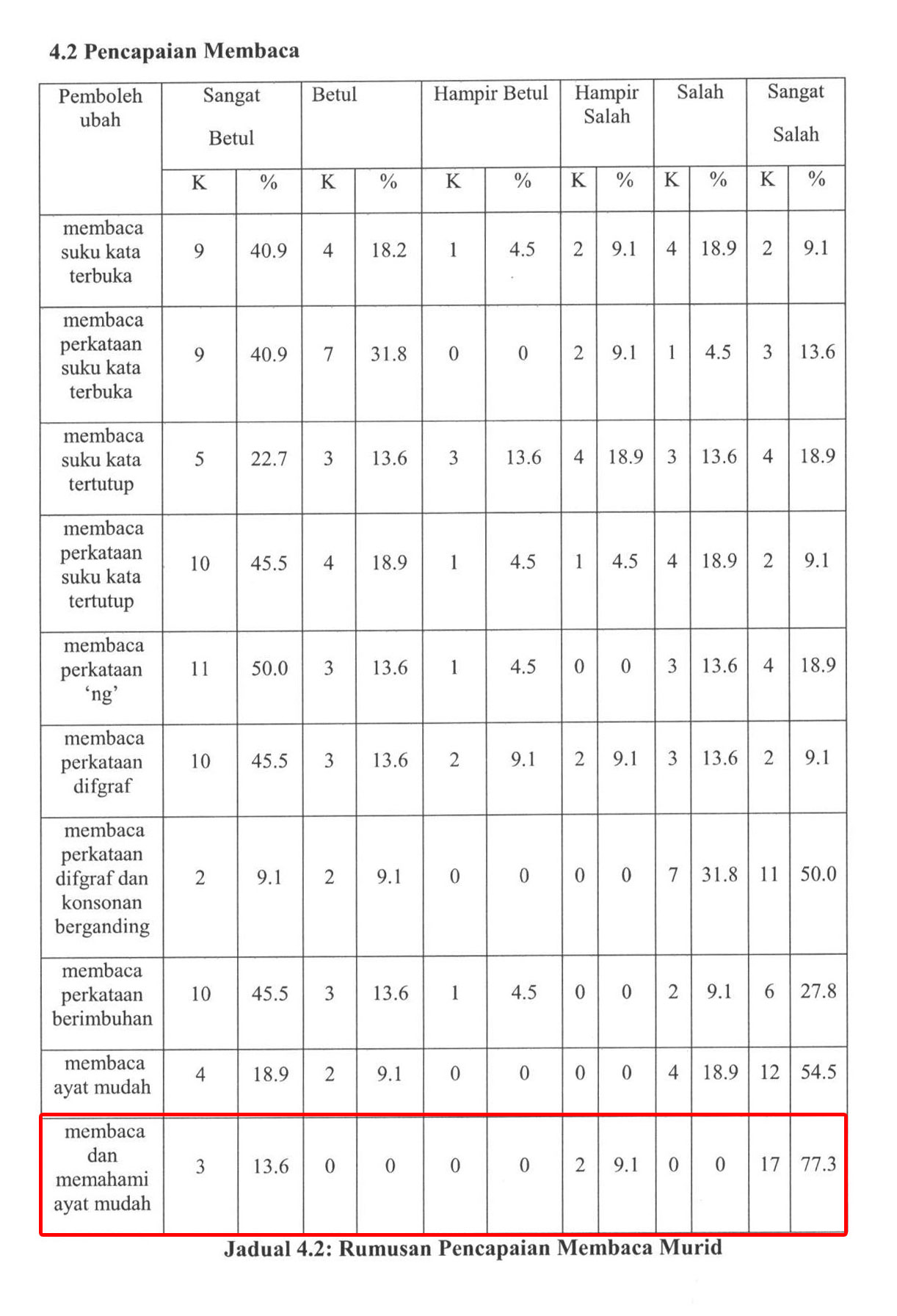 Individual Progress Methods
Sukukata
Recognition and read 365 sukukata (including 4 alphabets e.g "nyah")
Perkataan
Understanding meaning of daily regular used Perkataan
Ejaan
Handle Ejaan of 500 to 1000 primary school regular used Perkataan and understand their meaning
Struktur Ayat
Learn structure of sentences by reading storybook
Tatabahasa
Handle Basic Tatabahasa such as kata kerja, susun perkataan and imbuhan
NOTE: Individual Progress Method let children to learn in more relaxing manner by their own progress, and being guided by teacher 1-to-1
And Most Important, we cultivate your child:-
MALAY Learning interest
Through Words Games, Art & Crafts, Storytelling and etc
MORALITY value
Through Video clips and etc
Words Games 1
Words Games 2
Learning Performance Video
Age 5+ boy recognising meanings
Parents' Testimonials